Last updated on June 29th, 2022 at 03:25 pm
The first time I saw a recipe for a Mediterranean Bowl my initial thought was "WTF is a Mediterranean Bowl?".
Not much has changed since then.
But here it is, my version of a delicious Mediterranean Bowl.
So, so good.
Seriously, WTF is it?
Well, it's a bowl with all my favorite things.
This healthy vegan bowl has got some salad in there, some hummus in there, some chickpeas, some paleo & vegan tzatziki and then some quinoa, which we all agree is very Mediterranean, alright?
One thing I know about this recipe: It's freakin amazin and it's the perfect vegan meal prep recipe.
It's super healthy and can be made in 5 minutes.
Well, if you have the hummus, the tzatziki, + the quinoa ready of course.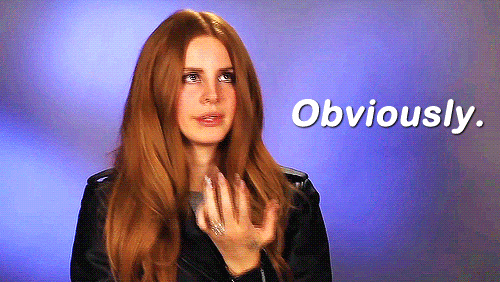 Other than that – the salad takes a second, but not too long.
Now, this is the kind of recipe that I would meal prep all the different parts for (except the salad).
I make the hummus, the tzatziki, the quinoa – and keep them in separate containers in the fridge.
Usually not longer than 3 days, because after that
Hello, food poisoning. Okay, not food poisoning, but a little gross.
As you might know – I'm not great at arranging anything, so the hummus and tzatziki look like they've just been slapped on top of everything else. Probably because that's what I did.
So, there – you have my permission to not arrange everything perfectly.
The Process.
Here's the overly complicated process I went through:
First I chopped a cucumber, some tomatoes, some spring onions, some parsley, mixed those in a bowl with some salt and added olive oil, no vinegar (but if you like vinegar – feel free like a bird to add some). Here's the recipe for a similar salad with feta cheese from a while ago.
Then I grabbed a bowl and started arranging as if I know what I'm doing. I put in the salad I just made, then added some olives, opened a can of chickpeas, rinsed and drained them – added like a 1/3 cup, then 2-3 tbsp of cooked quinoa, and then slapped around 2 very generous tbsp hummus and a little bit, about a tsp, tzatziki (I had made a paleo version with sunflower sauce like this one but you can also use regular tzatziki).
At last I ground some black pepper and that was it.
Mmmmm garlic's in the air.
Sometimes I really wonder why I eat anything else. I felt awesome while & after eating this.
Health And Beauty Benefits
Obviously this vegan bowl is healthy, but let's take a look at some of the ingredients:
tomatoes. the most famous source of lycopene – a powerful antioxidant that prevents cancer and cardiovascular disease. Tomatoes are also one of the 8 best foods for healthy skin.
cucumber. cucumber might seem like nothing, but it's highly alkaline which is important to prevent muscle and bone loss.
parsley. rich in vitamin C and carotenoids, fights diabetes and boosts your immune system. Parsley is also one of the 15 vegan foods that are high-protein, but low-carb.
chickpeas. great source of fiber for a healthy gut + plant protein, help control blood sugar and are good for weight loss.
quinoa. great source of plant protein, magnesium and contains anti-cancer phytochemicals. Quinoa also can support weight loss.

Meal Prep For The Week
If you don't have much time to cook on weekdays, it's a good idea to make this recipe ahead. Prepare the hummus, tzatziki, quinoa and chickpeas – these will be good for 3-4 days. Make sure to use airtight meal prep containers like these. They're a great long-term investment – BPA-free, they look great, they keep your food fresh and they help with portion control.
Add the salad ingredients separately, because they do spoil pretty quickly, so don't make the salad ahead.
This delicious Mediterranean bowl is vegan, gluten-free, full of fiber and antioxidants.
Yield: 1
5-Minute Mediterranean Bowl – Healthy Lunch Meal Prep Recipe
5-Minute Mediterranean Bowl! This is a quick and easy clean eating lunch recipe that you can assemble in 5 minutes. This delicious Mediterranean recipe is easy to meal prep, vegan and gluten-free!
Ingredients
Salad
1 small cucumber, cubed
1/2 cup cherry tomatoes, halved
small bunch of parsley, chopped
1-2 spring onions, thinly chopped
olive oil
For the bowl
7-8 olives
1/3 cup chickpeas, canned, rinsed & drained
2-3 tbsp quinoa, cooked
black pepper, freshly ground
Instructions
Salad: Wash the vegetables, chop them, place in a mixing bowl. Add olive oil, vinegar, and salt to taste.
Assemble your bowl: Salad, rinsed and drained chickpeas, the olives, quinoa. In the middle/on top: 2 tbsp hummus and 1 tbsp tzatziki + freshly ground black pepper. Ready.
Notes
Instead of tzatziki, here I used this recipe.
This similar salad would also go well in this bowl (not vegan).
Meal Prep option: Keep all parts of this Mediterranean Bowl in separate containers in the fridge and assemble just before serving. Instead of the fresh salad you can also pre-cut a cucumber and use whole cherry tomatoes.
Nutrition Information:
Yield:
1
Serving Size:
1
Amount Per Serving:
Calories:

380
Total Fat:

20g
Saturated Fat:

3g
Trans Fat:

0g
Unsaturated Fat:

16g
Cholesterol:

0mg
Sodium:

247mg
Carbohydrates:

44g
Fiber:

10g
Sugar:

9g
Protein:

11g

More recipes like this: