Last updated on January 16th, 2019 at 09:08 pm
More leftovers, more problems. Not anymore, guys! Here's what to do with your leftovers – these 9 tips will help you transform old food into gold. Eat your meal prep food even on the 5th day and be happy about it!



So today I originally thought I'd be doing an update on my 30-Day Morning Workout challenge, but I couldn't stop thinking about leftovers.
Like, I've got a life.
I don't know what it is, I couldn't get this topic off my mind for a few days now, so I wanted to share how I deal with old food and leftovers.
For those of you who don't know – I hate everything about old food.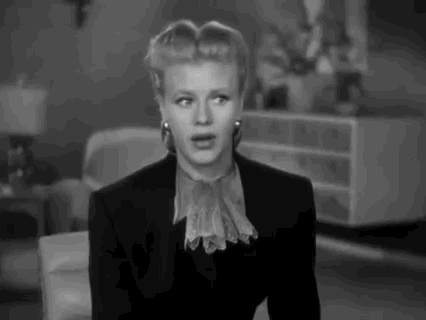 Leftovers, meal prep, frozen meals, eating the same thing for days in a row…Blah, I cannot stand it.
But I also hate throwing out food.
So I'm always looking for ways to transform old food into gold.
And after million years of leftovers I became a master. The master of leftovers.
One time I even managed to make a salad with old French fries. I took it to work and ATE IT. Everyone was kinda "surprised", but it actually wasn't bad. AT ALL.
Nobel prize, here I come.


If it keeps in the fridge more than 5 days, you probably shouldn't eat
Here's a little revelation I had a few weeks ago.
In June my dad was bringing me bags, BAGS of raspberries.
Which, I don't know bout you, but I LOVE raspberries.
If I had to choose top 2 fruits out there: watermelon and raspberries. I'd be good with that. But I couldn't manage to eat all those raspberries.
So many of them, so so many.
I felt bad putting them into a smoothie, I didn't want to freeze them all, it was too hot for a cheesecake…
So I found out that within one day, even in the fridge, my raspberries were already bad. Fresh from the garden and then into mold. I could cry.
And then my dad told me something, I never, ever really realized.
He said: "Good food is like that. It should spoil fast. It needs to be degraded in your body."
That last part…See, I knew that, but somehow felt okay eating the store bought apple that survived on my counter after I came back from a month-long vacation.


"The original meal cannot be found"
Now, let's get into what you can actually do with leftovers.
This will be especially helpful for those of you who try to meal prep and kinda hate it. Those of you who HATE, I repeat HATE leftovers.
These tips have worked for me wonderfully over the years and are probably why I cannot share more recipes on this site – I usually deal with leftovers for most of my week. Ain't complaining though.
If you meal prep and get sick of eating the same thing every day, these tips will help you make something different and fresh in around 10 minutes!
Let's reduce food waste and stay healthy at the same time.
Food safety: My grandma who never had a fridge in her small house always said: "If the meat stinks, add some onion to it. It will take away the smell." Well. As groundbreaking as this advice was, my grandma, even though a wise woman, wasn't a food safety expert. Remember to not use food that already smells like it's bad and rotting. If it has mold – nothing you can do. If your leftovers are 3-5 days old, they're probably okay to eat.


9 Ways To ACTUALLY Eat Your Leftovers
And Stop Wasting Food


1. Make Fried rice
Have some old rice and chicken? Quinoa with greens? Some cauliflower that's DYING in your fridge?
Make fried rice – any version of it. You can rice that cauliflower in your food processor, everything else you use like that.
What you need is: 2-3 eggs, oil of your choice, soy sauce or a gluten-free alternative, onions, garlic and some leftover vegetables – carrots, peas, broccoli…
You want to start with frying the eggs, adding the onions & garlic, then vegetables, then soy sauce and then your grains/ cauliflower – Takes around 10 minutes and everyone loves this one. Unrecognizable.
Related Articles:

2. Anything can be made into "burger patties"
If you've got any leftovers, trust me, those can me made into patties.
All you have to do is put everything in your food processor, add fresh herbs, garlic, onion, spice, maybe oats, eggs or flax eggs to bind and you're ready to let those fry! It's super easy and I've made this many many times.

3. Make More Spicy Dips
This is perfect if you have any vegan lentil, chickpea, or vegetable recipe.
Heat it up, add some spice and blend everything until smooth! Adjust taste with fresh herbs, garlic and add oil if you need to.
I've made different hummus recipes like this and some bean dips. Right now I'm seriously thinking about transforming my lentils into a dip.
Related Articles:

4. Make A Soup
Everyone loves soups, right? They're satiating, they're healthy, help you lose weight and they're not salad. Depending on what you're dealing with this will be different, but in the past I've made soup from ANYTHING – grilled chicken, chickpeas, beans, vegetables, quinoa, rice…
What you need is onion, spices like turmeric, cumin or coriander, maybe some broth, water, some oil, herbs & vegetables. You start by lightly sautéing the onion with oil and spices, then add broth/water and the rest of your ingredients including your leftovers. I really like to add mint to soups, but this is a personal preference.
When done you can choose to leave the soup like this or blend.
Related Articles:

5. Transform An Old Soup Into Delicious Curry
You know what's sometimes better than soup? Curry.
Curry has more flavor, is also super satisfying and very very fresh.
What I do is, I take the soup, add curry paste to it, 1-2 tbsp (depends on the one you're using), some coconut cream, fresh herbs and maybe some fresh veggies and peas and then lime leaves!
Lime leaves are a GAME CHANGER. Or lemon grass, but I like the lime leaves better. I add them at the end and the whole meal gets a very fresh feel to it.
This won't be great with tomato-based soups, but should work for most soups.
Related Article: Easy & Tasty Lentil Curry

6. Everything's Different When You Add Tomato Sauce
Okay, so if you have leftover meat, rice, beans, vegetables – anything is better with some fresh tomato sauce and basil. And if you add some cheese to it, you won't regret it.
The recipe for the sauce is simple: fresh tomato, garlic, and some basil. Blend it and cook for 1-2 minutes. Then add whatever you've got.
This is pretty much what I did to my quinoa and it got really famous on Pinterest. If my quinoa can do it, anything can do it.
I don't think this will work well with Asian-type leftovers or heavily spiced meals.
Related Recipe: Tomato & Basil Quinoa Risotto

7. Make A Stir fry
This again is perfect if you have single ingredients.
The recipe is super easy: garlic, onions, the leftovers + fresh vegetables and herbs in the end. Delicious!

8. The Leftover "Lasagna"
Another way to use up old food is making a casserole dish. This is not my favorite type, because then I will have a bigger meal using the old stuff. But sometimes it works.

9. Use Those Leftovers in Breakfast bakes/Muffins/Pancakes
Got some overnight oats? Add some more fruit and dry oats, coconut oil and bake into delicious breakfast squares. This would result into something like my super easy and tasty healthy banana bread.
Related Recipe: Easy Healthy Banana Bread


---

I hope these ideas help you make something delicious out of your leftovers and if you have even more ideas – let me know, so I can add them to this list!
If you enjoyed this post make sure to share it with your friends and subscribe below for more healthy eating tips, fitness and recipes!